Products
Mollificio Adriese has one objective: to deliver end products of the highest standard that are also aesthetically pleasing. The company produces steel tines and springs from UNI EN 10270-1 SH or SM carbon steel wire for hay turners, hay tedders, finger-wheel rakes, windrowers, hay rakes, seeding machines, tine harrows, balers, pick-ups, combine harvesters and for machinery that works and prepares the soil.
Production normally involves heat treatment and powder painting, to ensure the pieces last over time and are aesthetically pleasing.
Shot peening is performed upon request to help components withstand the effects of the multiple stresses they are subjected to and thus increase their life considerably.
The production process is completed by an automatic packaging line where the products are packaged in large or small boxes, and a labelling line where the springs, the tines and boxes can be customised with a logo and bar code, making them immediately recognisable and giving the products important added value.
A laser marking service is available upon request (products can be marked with the customer's numerical code and/or logo).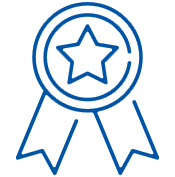 Certified Quality
The company is UNI EN ISO 9001:2015 certified, ensuring its ongoing commitment to innovation and improving production methods, as well as guaranteeing consistently high quality standards in a process which actively involves all stages of production and all the company's staff.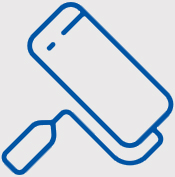 Powder painting
Painting consists of applying an even coat of thermohardening powders by means of electrostatic deposition. The products are conveyed through an oven, making the protective layer chemically resistant to corrosive atmospheric agents and enhancing the appearance of the pieces.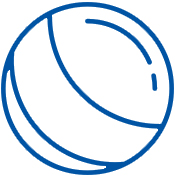 Shot peening
Shot peening consists of blasting the surface of the springs or tines with steel balls (shot at very high speed) to increase their resistance to fatigue and the hardness of the surface. This treatment heightens their mechanical strength and lengthens their life considerably.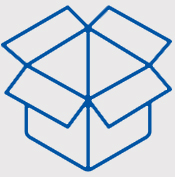 Packaging
The springs and the tines can be packaged to meet our customers' requirements in large boxes containing up to 5000* pieces or in smaller cardboard boxes holding up to 100* pieces.
* depending on spring and tine size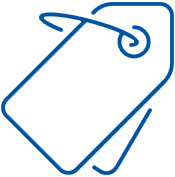 Labelling
To satisfy our customers' needs and to give our product added value, a customised label can be affixed to each spring and tine (with the customer's logo, a reference and description of the item and a bar code) and to each box (with the customer's logo, a reference and description of the item, a bar code and the quantity it contains).
This allows immediate recognition of the pieces, optimising the storage and sales processes.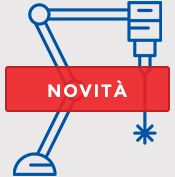 Laser Identification
This new system of identification involves indelibly printing the customer's logo and brand, a reference and description of the item in the paint.
This simple, safe system of identification, which ensures the traceability of the item, has eliminated the problems associated with affixing and using adhesive labels.